There's a reason why some of the world's leading organisations choose HANDD as their trusted MFT experts
We provide a wide range of MFT services
Using MFT, Data Classification, DLP and more security technologies, we help organisations around the world to protect the journey of their data, whether in motion or at rest.
With over 60% of our staff dedicated to the MFT business, we've developed a reputation for unrivalled knowledge of the MFT industry. As one of the longest-standing and largest MFT resellers in Europe, we are uniquely placed to provide expert advice on the benefits and challenges of different solutions within different corporate environments.
We offer an extensive range of services at every stage of the MFT product lifecycle: from helping organisations to identify their MFT needs to consulting and advising on solutions available, implementing your chosen platform and providing training and post-deployment management support including patching and updating. This holistic view of the full lifecycle of MFT platforms enables us to deliver long-term advice that extends beyond the current state of the market or scale of your business.
Since HANDD was created in 2006, we've been advising clients all around the world and have deployed MFT solutions in 27 different countries.
Working with a number of market-leading MFT vendors, we maintain an agnostic approach, helping find the best solution for our clients and teaming it with:
Consultation and deployment management.
Compliance analysis, for example HIPAA, FIPS-2 and GDPR solution builds.
Outstanding customer support and managed services with a variety of service-level agreements.
Extensive experience deploying hundreds of MFT solutions around the world.
A workforce where over 60% of our staff focus entirely on MFT.
Ongoing support that stretches beyond deployment.
Unrivalled market knowledge
Ever since the last Gartner MFT Magic Quadrant in 2009, we've worked hard to fill the resulting knowledge gaps in the market by sharing the knowledge of our specialists, delivering functionality comparison analysis, regular multi-vendor events, and running customer requests for proposals to help organisations choose their MFT platform. This very same knowledge will be used to give you an agnostic view of the best product for your organisation and the most effective way to manage seamless deployment. 
Delivering beyond deployment
We don't simply deploy your MFT solution, we stay by your side throughout the rollout and beyond. With over 60% of our workforce specialising in MFT solutions, we can advise and support you as your users learn to work with your new systems, helping you to get the best RoI from your new platform.
A truly agnostic approach
We understand that all organisations are different and that what's right for one business won't necessarily be right for another. That's why we work with market-leading vendors to ensure that the advice we deliver is agnostic, and the solutions we recommend and deploy best serve the needs of our clients.
We understand that business isn't a 9 to 5 activity. That's why we have two helpdesks: one in the UK and one in Malaysia, both of which operate 24 hours a day, seven days a week. So, with our support packages, there's always someone on hand to provide help and advice when you need it.
Motor Manufacturer
A British motor manufacturer needed a platform to integrate with their legacy systems and securely move 50,000 data files a day from both inside and outside of the organisation. Following a consultation period, HANDD helped deploy an MFT solution to assist in reliably moving this vital information to keep their production line live, provide executives with detailed performance monitoring, and improve RoI across their entire MFT estate.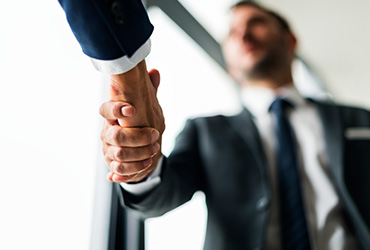 Global Accounting Firm
A global accounting organisation needed to supply a secure work area for customers to upload business-critical and confidential company information to be reviewed. HANDD assisted with the design/architecture and implementation of a global MFT system roll out which spanned three continents. The platform provided the only outward facing IP address and now forms the backbone of the client's business operations.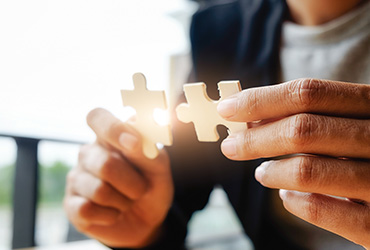 Financial Organisation
A financial organisation required a centrally managed, business-critical, secure file transfer solution that would eradicate their need to build in-house scripts for internal and external file transfers. The scripts had become extremely hard to manage and control. HANDD helped identify the best fit MFT solution for their requirements. Since then, the organisation has replaced all manual scripts with their chosen solution and are testing additional capabilities.
Download the 2023 MFT Cybersecurity Breach Report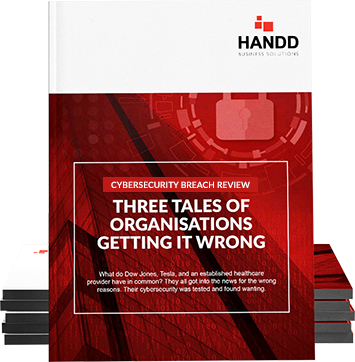 Please fill in the form and our staff will get in touch