Implementing bespoke integrations and configurations in a world where every company is different
Since we first opened our doors in 2006, we've been deploying and managing MFT solutions for clients, helping them to get the very best return on their investment.
With installations at more than 400 enterprises, in 27 countries, we're used to working flexibly.
HANDD's specialists use proven methodologies to help your deployment and roll-out run smoothly and seamlessly. Whether operating on a greenfield or brownfield site, we'll work alongside your project management team to architect, configure and deploy or migrate your MFT platform. We adapt our approach to facilitate your own user acceptance testing, change requests and integration processes.
Our experts take responsibility for installation configuration, integration with your user base and even establishing 3rd party API calls and integrations.
We'll design and create bespoke scripts to establish the connectivity that your business requires. Or, if you already have an MFT platform, we can help you make the switch over to your chosen solution. From migrating your connections and configurations to integrating within your existing network and carrying out extensive testing to ensure that your changeover is seamless, HANDD's specialists take the stress out of your MFT adoption or transition.
If an MFT platform is already an essential part of your day-to-day operations, our specialists can work with you to expand your solution. We can move you to high availability, add additional nodes into a cluster or rearchitect the way your MFT platform works, enabling your MFT platform to continue to support your businesses as it grows, whatever your connectivity, security demands or scale.
We don't stop at the technical implementation either. We provide training and education to support your user base through these changes too.
Motor Manufacturer
A British motor manufacturer needed a platform to integrate with their legacy systems and securely move 50,000 data files a day from both inside and outside of the organisation. Following a consultation period, HANDD helped deploy an MFT solution to assist in reliably moving this vital information to keep their production line live, provide executives with detailed performance monitoring, and improve RoI across their entire MFT estate.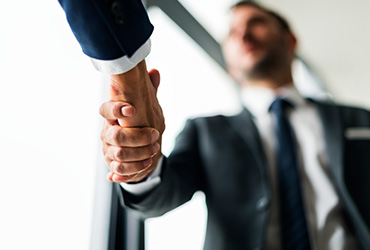 Global Accounting Firm
A global accounting organisation needed to supply a secure work area for customers to upload business-critical and confidential company information to be reviewed. HANDD assisted with the design/architecture and implementation of a global MFT system roll out which spanned three continents. The platform provided the only outward facing IP address and now forms the backbone of the client's business operations.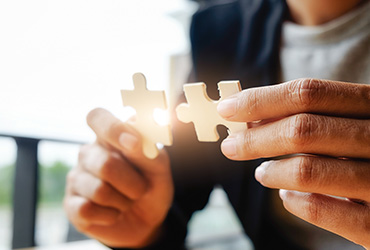 Financial Organisation
A financial organisation required a centrally managed, business-critical, secure file transfer solution that would eradicate their need to build in-house scripts for internal and external file transfers. The scripts had become extremely hard to manage and control. HANDD helped identify the best fit MFT solution for their requirements. Since then, the organisation has replaced all manual scripts with their chosen solution and are testing additional capabilities.
Download the 2023 MFT Cybersecurity Breach Report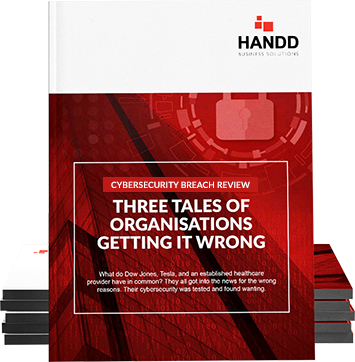 Please fill in the form and our staff will get in touch