A wide range of training solutions to meet the needs of your organisation
We've been delivering MFT solutions since we first opened our doors in 2006. We have installations at more than 400 enterprises globally and currently supply 8 of the 10 largest banks in the world. So, we know what it means to work flexibly.
We use our experience to create bespoke training programmes to help users and administrators hit the ground running. By speeding up integration and acceptance of your MFT platform, we help you realise the true potential of your business with MFT faster.
In 2019, our technical team ran over 7,600 hours of MFT training to customers around the world. That's almost 1,000 people that we helped get up to speed with their MFT system in one year alone.
We have a team of consultants, system architects, account managers, project managers, trainers and support staff to deliver the very best advice at every stage of your MFT integration.
Whether you need to provide training on your policies, your platform, or legislative compliance, HANDD's team of specialist trainers have the experience and expertise to support your business. We've worked with multi-national corporations and government-owned public bodies to design and deliver bespoke training packages that help communicate the information and processes that teams need to know, in an impactful and memorable programme.
We provide a variety of different training courses including:
Bespoke Training Packages
Classroom Style Training
One-on-One Training
Documentation and Help Guides
Refresher Courses
All of these can be delivered onsite or offsite and tailored to meet your organisation's needs.
Motor Manufacturer
A British motor manufacturer needed a platform to integrate with their legacy systems and securely move 50,000 data files a day from both inside and outside of the organisation. Following a consultation period, HANDD helped deploy an MFT solution to assist in reliably moving this vital information to keep their production line live, provide executives with detailed performance monitoring, and improve RoI across their entire MFT estate.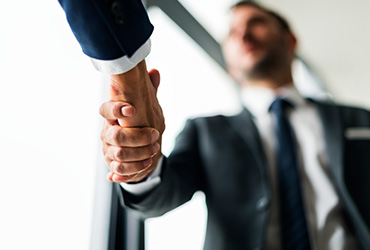 Global Accounting Firm
A global accounting organisation needed to supply a secure work area for customers to upload business-critical and confidential company information to be reviewed. HANDD assisted with the design/architecture and implementation of a global MFT system roll out which spanned three continents. The platform provided the only outward facing IP address and now forms the backbone of the client's business operations.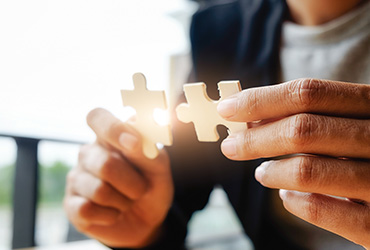 Financial Organisation
A financial organisation required a centrally managed, business-critical, secure file transfer solution that would eradicate their need to build in-house scripts for internal and external file transfers. The scripts had become extremely hard to manage and control. HANDD helped identify the best fit MFT solution for their requirements. Since then, the organisation has replaced all manual scripts with their chosen solution and are testing additional capabilities.
Download the 2023 MFT Cybersecurity Breach Report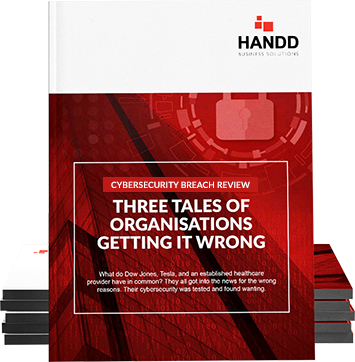 Please fill in the form and our staff will get in touch