Data is the lifeblood of every business. It's infused into organisations from markets, suppliers, consumers, social media channels, competitors and third-parties. It flows around businesses, each department drawing out the information it requires, and is sent to customers, port authorities and government agencies as needed.
And, with so much data, the number of applications that organisations have to deal with today is extensive. Businesses need data to skip seamlessly between CRM systems, TPS systems, MIS systems, Sales Management systems and accounting databases.
This is complex enough, but globalisation and increased competition mean businesses leave no stone unturned when it comes to finding the most efficient supply channels.
The result is a web of complex and geographically diverse organisations, each using a network of disparate applications, languages, protocols and databases to carry out operations. Every department dependant on the ability of data to flow seamlessly through the organisation.
Data transfer and product design
The design of a product can make or break a company. It's no surprise that organisations plough thousands of pounds and hundreds of hours into finalising the perfect design and creating accurate prototypes.  
With a disparate network of suppliers, these designs have to be shared, yet, with so much at stake, they are also a target. Design files are often large, transfers need to be highly secure, and, with tight deadlines, they need to be fast.
Data transfer in the supply chain
Optimising manufacturing capabilities and efficiencies relies on a consistent supply of goods and materials being available when they're required. Stock data, order data, forecasts and shipments are all key to ensuring that components are available when they're needed. These transfers need to be accurate and reliable with data ready to be extracted from one system, transformed and sent to another quickly and accurately.
Data transfer in shipping and distribution
Once produced, goods are shipped all around the world. Documents are transferred to intended recipients and shipping agents, certification applied for from customs agencies and ports, and all of this data needs to be non-repudiated to ensure it hasn't been tampered with. If documents do not arrive on time, costs are incurred as shipping containers wait to be filled, container loading is delayed and goods fail to reach their destination on time, leading to disappointed customers and even lost business.
Organisations selling directly to consumers hold customer payment data. This needs to be stored and moved securely, in line with PCI DSS, GDPR and CCPA. Whilst financial organisations may not have the physical shipment of goods to manage, they need to ensure their network and data handling meet the higher security criteria of regulations such as SOX and GLBA.
Even organisations that don't sell directly to consumers will be reliant on data transfers to send invoices, collect payments and onboard new customers.
Data transfer in staffing your organisation
Personal information about staff will be held by employers; from their name and address to their performance appraisals and bank details. The way in which their data is stored is subject to GDPR or CCPA regulations with the payment of staff dependant on internal data transfers and transfers to and from accountants and banks.
Without reliable data transfers, modern businesses can't operate. The trouble is different data is submitted or received on different protocols. It's governed by a multitude of regulations. It's managed and encrypted by independent ciphers, certificates and encryption keys. And processed using various systems.
For a business to operate, this data all needs to flow into, out from and around a single business network seamlessly and reliably. The sheer number of systems used by different businesses today demands a centralised platform that can transfer any data in any format, not just securely and in a regulatory compliant manner, but whilst providing the visibility you need to have confidence in your data transfers. That's where MFT comes in.
Motor Manufacturer
A British motor manufacturer needed a platform to integrate with their legacy systems and securely move 50,000 data files a day from both inside and outside of the organisation. Following a consultation period, HANDD helped deploy an MFT solution to assist in reliably moving this vital information to keep their production line live, provide executives with detailed performance monitoring, and improve RoI across their entire MFT estate.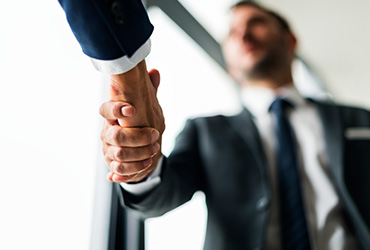 Global Accounting Firm
A global accounting organisation needed to supply a secure work area for customers to upload business-critical and confidential company information to be reviewed. HANDD assisted with the design/architecture and implementation of a global MFT system roll out which spanned three continents. The platform provided the only outward facing IP address and now forms the backbone of the client's business operations.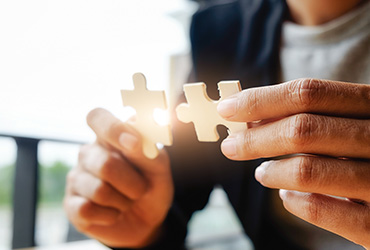 Financial Organisation
A financial organisation required a centrally managed, business-critical, secure file transfer solution that would eradicate their need to build in-house scripts for internal and external file transfers. The scripts had become extremely hard to manage and control. HANDD helped identify the best fit MFT solution for their requirements. Since then, the organisation has replaced all manual scripts with their chosen solution and are testing additional capabilities.
Download the 2023 MFT Cybersecurity Breach Report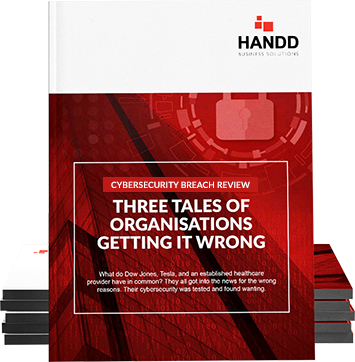 Please fill in the form and our staff will get in touch