Easy administration for powerful data control
The in-built administration controls make setting up and managing an MFT platform quick and easy for users of any level of technical expertise. As our systems become more powerful, we need increasingly tighter security and controls. MFT's built-in administration takes the headache out of managing these controls.
Without MFT, exchanging information on multiple protocols would require administrators to access systems individually, configuring each through their respective interface. This makes tasks such as changing cypher suites or a set of keys arduous and time consuming. This, in turn, increases the likelihood of essential tasks getting pushed to the bottom of the to-do list, potentially leaving gaping holes in your network security.
What is MFT Administration?
With MFT, protocol administration is all kept within the MFT platform. Administrators can manage, control and secure access from a central location. Integrated key management and access control enable you to determine who has access to which resources, quickly and efficiently.
Remotely, or on-premise, administrators can rapidly onboard users without writing complex command scripts. They can set user permissions, password complexity and expiration dates or mandate the use of a key or certificate. These features can be managed at user level or group level by IT or other trusted individuals through RBAC.  
Benefits of MFT Administration
Manage all your protocols from one single repository
Determine which users should have access to which protocols or servers by establishing role-based user control, require re-captchas, or the self-management of usernames and passwords to ensure your users have access to the information and systems they need.
Quickly and easily control security for users and machines with just one application
Import users from an Identity Provider or create users locally and set permissions, password complexity and expiration dates to ensure that you follow best practice protection for your data. Mandate users to use a key, certificate or particular cypher suite and control requirements by user or user group to make management quick and easy.
Enhance regulatory compliance
With the extensive controls that MFT offers, you can implement processes and workflows to safeguard your data and meet regulatory requirements like FIPS. Stipulate the need for users to consent to your usage policy or company privacy policy before logging in, or enhance your compliance with regulations such as GDPR and CCPA (California Consumer Privacy Act). MFT administration means you can make changes to user access rights across all of your applications quickly and easily, allowing you to be more agile in your response to regulatory changes.
Easily differentiate between internal and external connections
Adapt your transfer configurations according to whether traffic is internal or external to the business and scale your security processes accordingly.
Convenient key management
Keys aren't just for users. Systems and applications often depend on keys too, but system key rotation is often forgotten, creating potential vulnerabilities in their network.
Key management within a single application is straightforward. So, with MFT, when staff move on or applications become redundant, revoking, generating and rotating keys is quick and easy. Key management no longer has to be one of the jobs that lives at the bottom of the to-do list. For the whole MFT platform, you can determine the key generation process involved, determine type and length, generate entropy and even update the underlying binaries that power the whole thing, all further enhancing the security of your network.  
Stay abreast of security advancements
MFT also stores all certificates used for authenticating and identifying machines communicating with your platform, so as security expectations and standards evolve, it's easy to update and manage those certificates all in one place, potentially saving days of admin.  
Motor Manufacturer
A British motor manufacturer needed a platform to integrate with their legacy systems and securely move 50,000 data files a day from both inside and outside of the organisation. Following a consultation period, HANDD helped deploy an MFT solution to assist in reliably moving this vital information to keep their production line live, provide executives with detailed performance monitoring, and improve RoI across their entire MFT estate.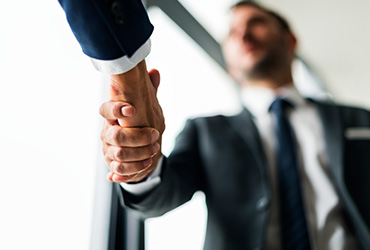 Global Accounting Firm
A global accounting organisation needed to supply a secure work area for customers to upload business-critical and confidential company information to be reviewed. HANDD assisted with the design/architecture and implementation of a global MFT system roll out which spanned three continents. The platform provided the only outward facing IP address and now forms the backbone of the client's business operations.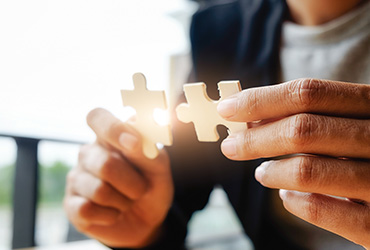 Financial Organisation
A financial organisation required a centrally managed, business-critical, secure file transfer solution that would eradicate their need to build in-house scripts for internal and external file transfers. The scripts had become extremely hard to manage and control. HANDD helped identify the best fit MFT solution for their requirements. Since then, the organisation has replaced all manual scripts with their chosen solution and are testing additional capabilities.
Download the 2023 MFT Cybersecurity Breach Report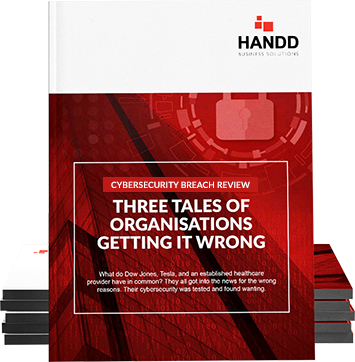 Please fill in the form and our staff will get in touch