Encrypt to protect sensitive data at every turn
Encryption is one of the best tools in your armoury to defend against data loss, and MFT helps make encryption of your data quick and easy to administer and manage when at rest, or on the move.
Using MFT, you can encrypt all of your data as it's stored simply by passing it through your MFT platform to your storage directory, or you can protect data as it's sent to or received from third party systems and users, by automating your processes with PGP encryption.
Without MFT to encrypt your data, you need to use separate encryption engines within each application. Trained staff will need to configure and deploy encryption within each of these areas, and applications will need to be individually monitored to ensure good data hygiene is maintained and keys are rotated regularly to ensure they don't expire.
Encrypting your data at rest
You can configure your MFT platform to automatically encrypt all files within a specific directory structure or folder of your choice. Your MFT solution will encrypt everything in your chosen folder and all newly created data within this location using strong AES 256Bit encryption. Keys will be managed within your MFT platform, so unless data is transferred back through the MFT platform, it will remain unreadable by the human eye.
Encrypting your data on the move
When your server acts as a client, pushing and pulling information from one source to another, your data still needs protection. PGP encryption can be used in your automated workflows to protect sensitive information before moving it from one place to another.
With all MFT platforms supporting PGP keyrings, users can determine and manage key length and strength and determine which cypher suites and algorithms to use for all transfers from within the application.
Why use MFT to encrypt your data?
Easier key management hygiene
MFT systems come with a built-in key manager, which enables you to keep track of the keys used and easily administer best practice in key management. Generate new keys, change and rotate keys, set up expiry notifications and revoke keys when they are no longer needed, all by simply clicking a button. Key management through MFT makes data hygiene much faster and easier, making it much simpler to establish a routine.
Data encryption that works with your data protection strategy
MFT platforms work with a wide variety of encryption methods including Open PGP and Gnu PG(GPG), SSL, SSH and ZIP with AES. This versatility means your MFT solution can work with your data protection policy, however you choose to safeguard your data.
Quick and easy encryption key maintenance
With audits and reports, users can see the keys that need rotating, removing, reissuing and generating at a glance. This enables data transfers into and out of the company to continue to run smoothly.
Motor Manufacturer
A British motor manufacturer needed a platform to integrate with their legacy systems and securely move 50,000 data files a day from both inside and outside of the organisation. Following a consultation period, HANDD helped deploy an MFT solution to assist in reliably moving this vital information to keep their production line live, provide executives with detailed performance monitoring, and improve RoI across their entire MFT estate.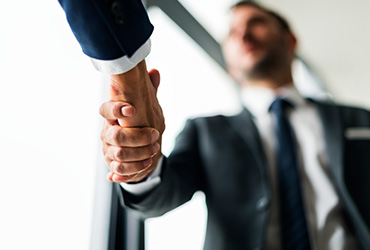 Global Accounting Firm
A global accounting organisation needed to supply a secure work area for customers to upload business-critical and confidential company information to be reviewed. HANDD assisted with the design/architecture and implementation of a global MFT system roll out which spanned three continents. The platform provided the only outward facing IP address and now forms the backbone of the client's business operations.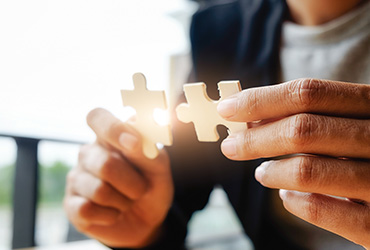 Financial Organisation
A financial organisation required a centrally managed, business-critical, secure file transfer solution that would eradicate their need to build in-house scripts for internal and external file transfers. The scripts had become extremely hard to manage and control. HANDD helped identify the best fit MFT solution for their requirements. Since then, the organisation has replaced all manual scripts with their chosen solution and are testing additional capabilities.
Download the 2023 MFT Cybersecurity Breach Report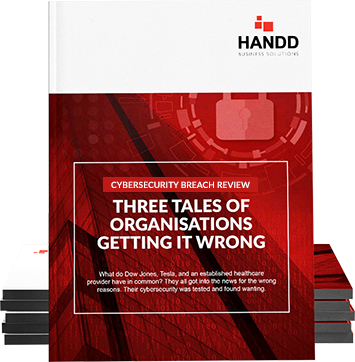 Please fill in the form and our staff will get in touch