Secure user-to-user transfers, system-to-user transfers and system-to-system transfers in just one platform
MFT isn't simply about securing large scale corporate data transfers.
Equally important is the humble ad hoc email; the ability to protect an individual's bank details, a child's personal information, or the company's 5-year strategy.
The risk of using SMTP to send data is well documented. And with the average user receiving 121 emails a day, the potential for data loss is high. Some highly sensitive environments such as legal, financial, banking and healthcare industries are highly regulated. MFT can support the secure data sending that these regulations demand by enabling users to move away from a reliance on insecure SMTP protocols.
MFT – Delivering Enhanced Protection to Your Data Files
Person-to-person transfers can be conducted in an MFT portal or seamlessly integrated into Outlook, enabling users to add a file to an email in the same way they always have.
However, what happens to the data file next is very different. The data file is uploaded to the MFT server over the secure HTTPS protocol and what's delivered to the end user is email inviting them to collect the file via UUID based URL. This link can be set to allow access for a limited period, to limited user groups or individuals, or require the use of passwords and account creation before the data can be accessed.
With each transfer or package having it's own universally unique identifier means built in reporting can identify who accesses the data, when it was accessed, where from and how often. As well as giving the user the power to redact that access at a later date.
The Benefits of Using MFT for Ad Hoc File Sharing
End-to-end encryption and audit trails to enhance your compliance
Keeping your communications safe from prying eyes, end-to-end encryption and secure channels enhance your compliance against HIPAA, PCI DSS and GDPR.
Have confidence in non-repudiation
With a comprehensive audit trail linked to each file, data owners can see exactly who has accessed, altered, deleted or distributed the data file further.
Notify sender of important activities
Using MFT for ad hoc transfers, the sender can request notifications when a file is accessed, downloaded, or uploaded, further streamlining workflows.
Reduce the risk of human error
With the option to centrally control potential recipients, you can reduce the risk of accidental or incorrect sends that cause detrimental data loss.
Using person-to-person MFT beyond email
With this level of security, ad hoc MFT solutions are increasingly being used by insurance companies to manage and store data related to insurance claims. This ability to transfer data ownership in a secure and transparent manner means customers can log in with their own ID, and safely and securely upload files relating to their own claim, reducing the level of administration expected of the insurance provider.
Motor Manufacturer
A British motor manufacturer needed a platform to integrate with their legacy systems and securely move 50,000 data files a day from both inside and outside of the organisation. Following a consultation period, HANDD helped deploy an MFT solution to assist in reliably moving this vital information to keep their production line live, provide executives with detailed performance monitoring, and improve RoI across their entire MFT estate.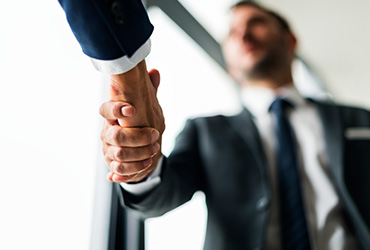 Global Accounting Firm
A global accounting organisation needed to supply a secure work area for customers to upload business-critical and confidential company information to be reviewed. HANDD assisted with the design/architecture and implementation of a global MFT system roll out which spanned three continents. The platform provided the only outward facing IP address and now forms the backbone of the client's business operations.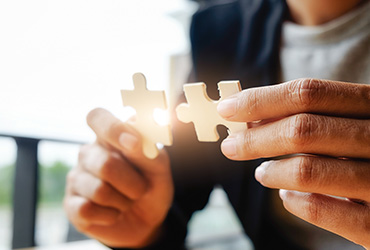 Financial Organisation
A financial organisation required a centrally managed, business-critical, secure file transfer solution that would eradicate their need to build in-house scripts for internal and external file transfers. The scripts had become extremely hard to manage and control. HANDD helped identify the best fit MFT solution for their requirements. Since then, the organisation has replaced all manual scripts with their chosen solution and are testing additional capabilities.
Download the 2023 MFT Cybersecurity Breach Report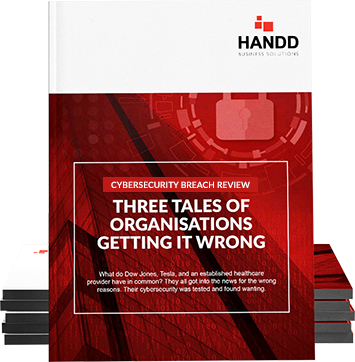 Please fill in the form and our staff will get in touch