Easily integrate data from suppliers and users in today's complex extended supply chains
Today's supply chains are long, complicated and geographically diverse. Regulations are becoming increasingly stringent as they are updated to provide protection in a digital age. The challenges that are faced by the manufacturing industry have changed.
Setting up new suppliers quickly and easily, transferring data safely and securely between them, and managing payments and personal information in a regulatory compliant manner are all essential capabilities for today's manufacturers.
With MFT, onboarding new suppliers is quick and easy, regardless of the protocol or database they are using. With in-built settings right out-of-the-box, administrators can integrate new systems, users or networks without the need to run code and write scripts.  
MFT secures and safeguards your data as it moves between multiple disparate systems and applications, both within and outside of your organisation. Users can manage cypher codes and determine key strength, policy acceptance and user access for all their applications, all from within one single MFT platform. This enables users to keep a secure handle on stock control, forecasting, designs and other data within a dealer management system or extended supply chain.
Certificates and keys can be managed easily from within your MFT platform too, enabling manufacturers to keep their network secure by simply changing, revoking, rotating and strengthening keys.
And with hundreds of reporting tools, failed transfers can be rapidly identified and resolved, before impacting your supply chain or route to market.
Manufacturers that hold personal data may have to comply with GDPR and CCPA. If payment details are held, meeting PCI DSS requirements may also be important for your organisation. With MFT, manufacturers can set up users and manage data in a manner that complies with these regulations easily, with a wide variety of reporting tools providing at-a-glance visibility over any areas where they may be falling short or failing to meet SLAs.
Motor Manufacturer
A British motor manufacturer needed a platform to integrate with their legacy systems and securely move 50,000 data files a day from both inside and outside of the organisation. Following a consultation period, HANDD helped deploy an MFT solution to assist in reliably moving this vital information to keep their production line live, provide executives with detailed performance monitoring, and improve RoI across their entire MFT estate.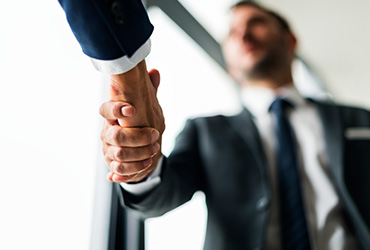 Global Accounting Firm
A global accounting organisation needed to supply a secure work area for customers to upload business-critical and confidential company information to be reviewed. HANDD assisted with the design/architecture and implementation of a global MFT system roll out which spanned three continents. The platform provided the only outward facing IP address and now forms the backbone of the client's business operations.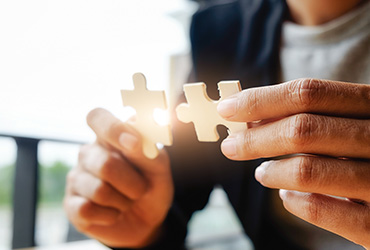 Financial Organisation
A financial organisation required a centrally managed, business-critical, secure file transfer solution that would eradicate their need to build in-house scripts for internal and external file transfers. The scripts had become extremely hard to manage and control. HANDD helped identify the best fit MFT solution for their requirements. Since then, the organisation has replaced all manual scripts with their chosen solution and are testing additional capabilities.
Download the 2023 MFT Cybersecurity Breach Report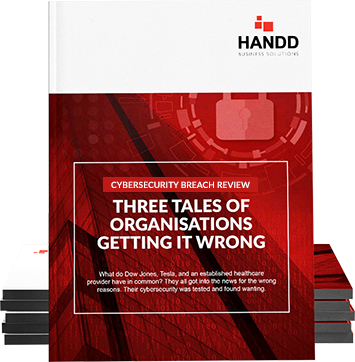 Please fill in the form and our staff will get in touch