The Challenges of choosing transfers without MFT
Today's businesses are reliant on the safe and reliable exchange of data. Not everyone uses MFT, yet they still manage to run a business. So, what are the alternatives to using an MFT platform and what risks and implications do businesses face when they decide to transfer data using old school methods?
Without MFT, information can still be exchanged, but there's no single centralised means of transferring and regulating it. Moving data without MFT is reliant on either manufacturer software for each application, or bespoke scripting to knit disparate platforms together. For additional manufacturer software, you'll need to purchase multiple licences for a number of packages which can get costly. But expense is just one of the complications of choosing not to use MFT for your data transfers.
The disparate nature of these applications means that it's virtually impossible to consistently manage, maintain, and upgrade all the disparate systems that your business relies on to send data from one place to another. With different users or departments taking on different solutions, keeping each one patched and up-to-date can be a time-consuming task.
In order to keep data safe, keys certificates and passwords are established. These facilitate secure data transfers, both from individuals to solutions and from machines to solutions, giving recipients confidence in the origin of the data file.  
MFT helps you keep your network secure by making password and key chain management simple and easy. You see, these passwords, keys and ciphers all need to be managed. They need to be issued, revoked, rotated and reissued to ensure all those who need access have access, and all those who don't need access don't. However, without MFT, this can be a burdensome task – logging into each application to change the key, update the cipher, or set a new password on a regular basis. Of course, the temptation can be to put off these more troublesome tasks, but leaving this at the bottom of your to-do list could have catastrophic consequences for your business.
Overseeing data transfers
With so many different systems, each set up independently, there's no single centralised way to oversee each individual system. Unlike in MFT platforms, often applications will report only in true text format, within an in-built data log. Administrators will need to screen the full log to identify transfer failures. With some organisations transferring thousands of data files every single day, across multiple different systems, identifying a transfer that hasn't been met in a data log would usually be preceded by an indication of failure. Once there's been an indication of failure, a log can be generated and painstakingly poured over to identify whether a transfer did indeed fail, and if so, what data transfers remain outstanding.  
Bespoke scripts and continuity challenges
Many organisations would commission bespoke scripts to integrate individual software, enabling data to flow between solutions. Whilst finding those with the right skills to create these scripts can itself be challenging, the creation of bespoke scripts risks an increase in script errors, and consequently demands further testing.
Then, when those who created the scripts move on, finding someone else who can understand the existing script and adapt it, update it or manage it can be equally difficult.
Consider all of the above. Now, multiply that by each protocol supported by your organisation. Then, double it for every data centre you require connectivity from. This is the reality faced by a system administrator whose organisation hasn't chosen an MFT solution. Homegrown and freeware solutions which hinge on operating system level interfaces are often spread across a whole suite of individual servers, running different software and operating systems. Often with poor reporting capabilities and sometimes no real administrative interface.
It's easy to see why, when faced with a choice between a concise single administrative interface for all servers and access methods or a command line interface and text editing config files, MFT applications are the responsible choice.
MFT removes each of these challenges, making it easier for data to flow safely and securely around your business, reducing your workload and making best practice security management more attainable at the same time.
Motor Manufacturer
A British motor manufacturer needed a platform to integrate with their legacy systems and securely move 50,000 data files a day from both inside and outside of the organisation. Following a consultation period, HANDD helped deploy an MFT solution to assist in reliably moving this vital information to keep their production line live, provide executives with detailed performance monitoring, and improve RoI across their entire MFT estate.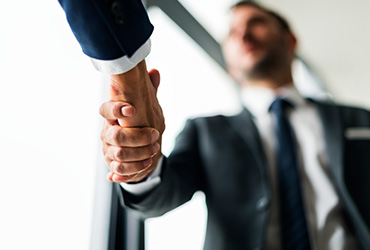 Global Accounting Firm
A global accounting organisation needed to supply a secure work area for customers to upload business-critical and confidential company information to be reviewed. HANDD assisted with the design/architecture and implementation of a global MFT system roll out which spanned three continents. The platform provided the only outward facing IP address and now forms the backbone of the client's business operations.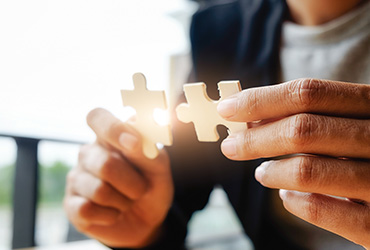 Financial Organisation
A financial organisation required a centrally managed, business-critical, secure file transfer solution that would eradicate their need to build in-house scripts for internal and external file transfers. The scripts had become extremely hard to manage and control. HANDD helped identify the best fit MFT solution for their requirements. Since then, the organisation has replaced all manual scripts with their chosen solution and are testing additional capabilities.
Download the 2023 MFT Cybersecurity Breach Report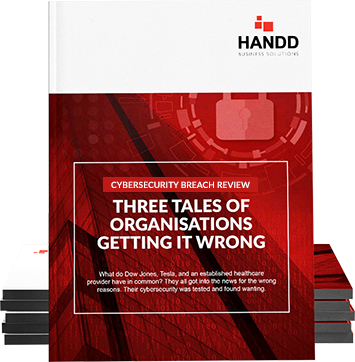 Please fill in the form and our staff will get in touch