Conceal your essential servers behind a gateway for greater security
Whilst an MFT platform can be installed without a Gateway, introducing a Gateway into your DMZ, between the public network and your own network, adds an additional layer of protection and can help boost your network resiliency.
The Gateway offers a public IP address listening on known ports to receive requests from the public web. Upon receiving a request, the Gateway then requests and receives the relevant information from your secure area over an encrypted channel. With the Gateway acting as a forward and reverse proxy, you can keep your secure network ports hidden from the outside world, with your data locked up safely inside.
Secure your network and meet regulatory responsibilities
Maintain a closed network with your Gateway acting as an intermediary between the wider and unsecured public web and your highly secure network. The MFT Gateway ensures that only its own authorised and trusted incoming connections can access your servers to retrieve your data over an encrypted channel. With your data safely behind the Gateway within your secure area, public traffic can't get close, supporting your compliance with regulations such as HIPAA, PCI DSS and Sarbanes-Oxley.
Boost resiliency with load balancing
Where you have more than one MFT server, the Gateway can help with load-balancing and directing transfer requests. When a request comes in, a Gateway can determine which server should process the data depending on availability, sender IP address, type of transfer or number of transfers.
In the event of a server going down or undergoing maintenance, a Gateway can help maintain a consistent public face, flipping traffic to the second server seamlessly. By combining Gateways, you can achieve greater resiliency, ensuring that any traffic that would be affected is rerouted to the unaffected server in the event one server is offline.
Minimise your attack surface
Using a Gateway provides a single point of entry and exit to your secure network, narrowing your attack surface. This limits the opportunity for cyberattacks on your network and enhances the security of your secure zone.  
Motor Manufacturer
A British motor manufacturer needed a platform to integrate with their legacy systems and securely move 50,000 data files a day from both inside and outside of the organisation. Following a consultation period, HANDD helped deploy an MFT solution to assist in reliably moving this vital information to keep their production line live, provide executives with detailed performance monitoring, and improve RoI across their entire MFT estate.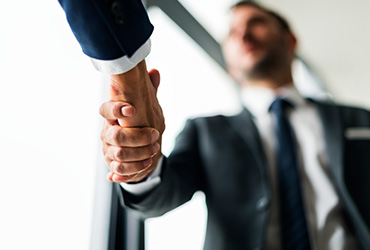 Global Accounting Firm
A global accounting organisation needed to supply a secure work area for customers to upload business-critical and confidential company information to be reviewed. HANDD assisted with the design/architecture and implementation of a global MFT system roll out which spanned three continents. The platform provided the only outward facing IP address and now forms the backbone of the client's business operations.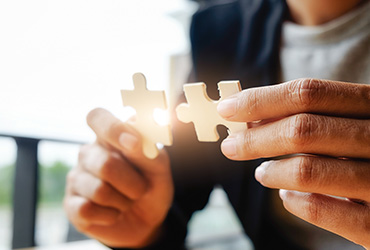 Financial Organisation
A financial organisation required a centrally managed, business-critical, secure file transfer solution that would eradicate their need to build in-house scripts for internal and external file transfers. The scripts had become extremely hard to manage and control. HANDD helped identify the best fit MFT solution for their requirements. Since then, the organisation has replaced all manual scripts with their chosen solution and are testing additional capabilities.
Download the 2023 MFT Cybersecurity Breach Report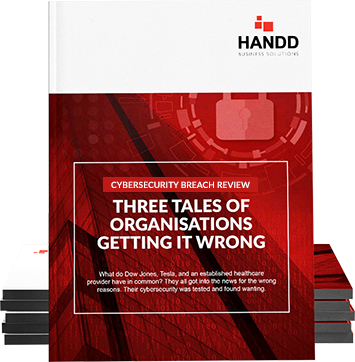 Please fill in the form and our staff will get in touch