Secure file sharing for smoother user interactions
Every day, thousands of data files are sent between users, departments and partner businesses. For many of these, email does the job – we're all used to using it and everyone has it.
However, there are two problems when it comes to using email to send large files such as design files and big data files. Firstly, email is inherently insecure. Secondly, attachments sent by email are often limited to a maximum size.
Increasing globalisation and the experience of the first truly global pandemic has accelerated business acceptance of remote working. Whether it's about allowing employees to take advantage of flexible working arrangements, working from home more often, or being a part of a remote workforce such as those working at customer sites or roaming between locations, businesses are now more geared-up with the hardware, software and acceptance necessary for remote working to become more commonplace. With the infrastructure and acceptance established, introducing secure file sharing and synchronisation solutions is the next important step for businesses to keep their data and networks secure.
These factors are some of the main reasons many users look towards MFT for better file sharing and synchronisation capabilities.
Users have been known to source their own solutions to get around the issues of file sharing. But, by using different file sharing technologies or transfer platforms, your organisation runs the risk of making your data more vulnerable and infringing the GDPR.
Often, when users choose their own file-sharing solutions such as Dropbox or WeTransfer, they don't consider how their data will be stored, how long it's kept after the recipient downloads it, who else can access the data or whether it is encrypted whilst at rest.
With MFT, users can upload their data using https to a folder that sits on the MFT platform.  The data owner can choose who can access the file, how long it can be accessed for and any passwords needed to gain access, without involvement from administrators. The intended recipient then receives a link to the file. Those users not already registered with the MFT system can self-register, then access the file, revise the data within it or upload revisions. These actions will then be logged and visible to the owner of the data, enabling the details of any fundamental changes to be tracked.
Why use MFT to file share securely?
Easier and faster control at the source
Data owners can retain control over the security of their data, setting passwords, access timeframes and recipients, without any involvement from administrators.
Maintain secure storage of your data
With data stored securely on your MFT platform, you can be confident that those outside your secure zone cannot access your data without the correct authority, links and passwords.
Keep a handle on data changes
Users can have confidence in their data with access to activity logs for each file that will reveal who has accessed it, any changes made and who these were made by.  
Motor Manufacturer
A British motor manufacturer needed a platform to integrate with their legacy systems and securely move 50,000 data files a day from both inside and outside of the organisation. Following a consultation period, HANDD helped deploy an MFT solution to assist in reliably moving this vital information to keep their production line live, provide executives with detailed performance monitoring, and improve RoI across their entire MFT estate.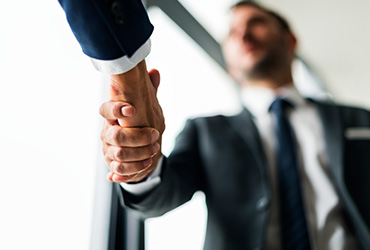 Global Accounting Firm
A global accounting organisation needed to supply a secure work area for customers to upload business-critical and confidential company information to be reviewed. HANDD assisted with the design/architecture and implementation of a global MFT system roll out which spanned three continents. The platform provided the only outward facing IP address and now forms the backbone of the client's business operations.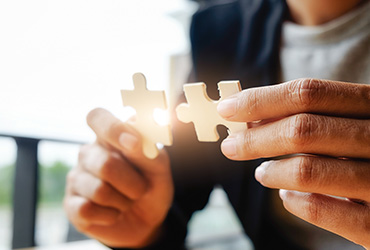 Financial Organisation
A financial organisation required a centrally managed, business-critical, secure file transfer solution that would eradicate their need to build in-house scripts for internal and external file transfers. The scripts had become extremely hard to manage and control. HANDD helped identify the best fit MFT solution for their requirements. Since then, the organisation has replaced all manual scripts with their chosen solution and are testing additional capabilities.
Download the 2023 MFT Cybersecurity Breach Report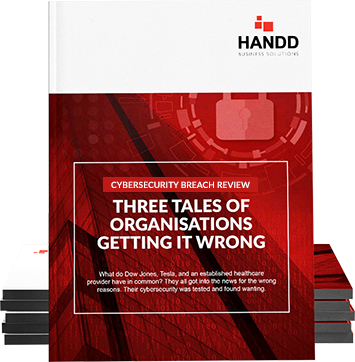 Please fill in the form and our staff will get in touch