Avoid complications with MFT's in-built connections
Organisations use data from multiple disparate sources. These sources can be within your network, partners outside of your organisation, or the wider public cloud. Businesses need this data to flow from one system to another efficiently and effectively for it to be truly useful. The trouble is, often the protocols used by each source and application differ dramatically.
An MFT platform can operate as a server, awaiting incoming connections and receiving data from third parties over multiple protocols, or as a client, pulling data and files from one place and pushing them to another. It can act on a trigger or schedule to execute transfers, send emails and run scripts across different protocols, right out-of-the-box – without the need to acquire and configure additional drivers and software or scripting.
For example, when a supplier uploads a file, the MFT platform can check the IP address and file name, extract the required information and push this information downstream to other platforms.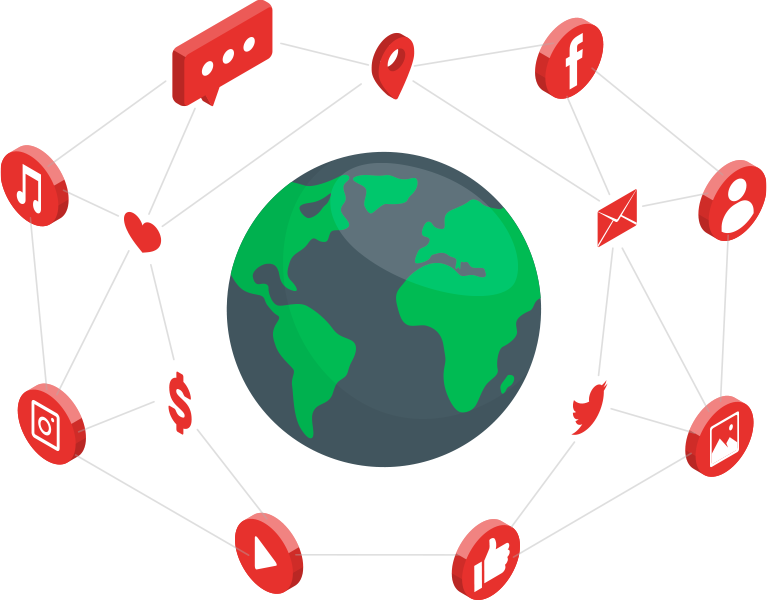 Why use MFT for connectivity?
Versatility to quickly connect to virtually any protocol with a single out-of-the-box solution
Connecting disparate systems without the use of MFT and its out-of-the-box connectivity can be time consuming, costly and dangerous.
Without MFT in place, an organisation may have 5 protocols or more running on a single server. They would need to download specific software for each of these protocols. They'd then need to configure the software and manage authentication and access rights for each individual protocol and user.
With MFT solutions able to connect to almost any conceivable protocol right out-of-the-box, users can quickly and easily activate, deactivate or manage a protocol using simple controls.  
Optimal versatility with client or server capabilities
MFT can operate as a server, connecting tasks between incoming requests, listening for incoming connections on a variety of protocols including AS2, AS3, AS4, FTP, SFTP, FTPS, HTTP and HTTPS.
Keep control of your system security
MFT alternative solutions can be complicated to set up and daemons or Freeware processes often run with high-level access. This can result in software running with escalating privileges, posing a potential security risk to your network. With MFT, you can easily configure new protocols and keep control of your system security by ensuring privileges are set to the levels needed to keep your system safe and secure.
Easily manage and administrate connections without specialist skills
With MFT, setting up connectivity can sometimes be simply a matter of checking a box, making it quick and easy for users (even those without technical training) to set up. Permissions can be granted and revoked without complex coding or operating system knowledge. So, when you take on that new client or stop working with a particular system, you can easily turn protocols on or off and maintain network security.
Easier identification of connectivity issues
When using individual software to connect disparate protocols, reading logs and ensuring transfers operate effectively can be time consuming and difficult.
Aside from needing to access and administer multiple solutions to manage the full range of protocols in use, logs are commonly produced in a flat text file within each individual transfer solution, making it difficult to find key information and statistics. With the auditing and reporting capabilities that an MFT platform can provide, identifying and understanding any connectivity issues which arise is much faster and easier for administrators.
In the last 15–20 years, all businesses whether large or small, have undergone some form of digital transformation project, digitising information and moving business flows from paper and manual tasks to machines.
Consider a medium-sized manufacturing business –  the need to connect to differing systems, both inside and outside of the perimeter, has risen tenfold as a result of this transformation. Inbound orders are received by email, by FTP, by SFTP or through an e-commerce website. Undoubtedly, all of those will require downstream processing, possibly in addition to entering records into a database. Suppliers no longer accept orders by telephone or email, often mandating that they arrive by the AS2 protocol.
Payroll for employees requires data to be sent to HMRC, to the pension company, to the employee benefits company and to the employees themselves – all trackable and reportable in the event of a failure.
These connections to different sources and destinations can often be required as part of the same business process. With hundreds of connectivity options available out-of-the-box, combined with automation and data transformation capabilities, an MFT platform can be deployed to meet a multitude of business outcomes.
Motor Manufacturer
A British motor manufacturer needed a platform to integrate with their legacy systems and securely move 50,000 data files a day from both inside and outside of the organisation. Following a consultation period, HANDD helped deploy an MFT solution to assist in reliably moving this vital information to keep their production line live, provide executives with detailed performance monitoring, and improve RoI across their entire MFT estate.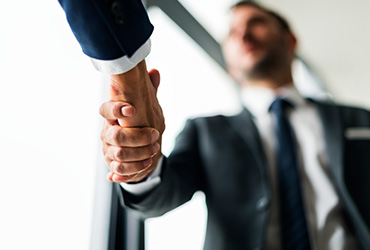 Global Accounting Firm
A global accounting organisation needed to supply a secure work area for customers to upload business-critical and confidential company information to be reviewed. HANDD assisted with the design/architecture and implementation of a global MFT system roll out which spanned three continents. The platform provided the only outward facing IP address and now forms the backbone of the client's business operations.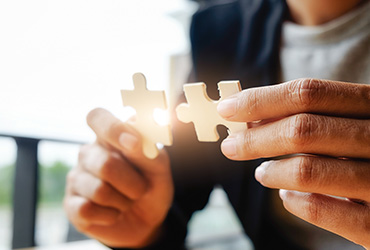 Financial Organisation
A financial organisation required a centrally managed, business-critical, secure file transfer solution that would eradicate their need to build in-house scripts for internal and external file transfers. The scripts had become extremely hard to manage and control. HANDD helped identify the best fit MFT solution for their requirements. Since then, the organisation has replaced all manual scripts with their chosen solution and are testing additional capabilities.
Download the 2023 MFT Cybersecurity Breach Report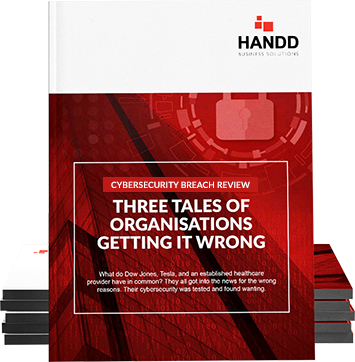 Please fill in the form and our staff will get in touch