Secure and seamless data flows to avoid out-of-stock surprises
Many retailers exist purely online, with data at the core of their business, but even traditional high-street retailers are creating an online presence to remain competitive in today's global environment. Whether online or on the high street, retailers handle customer data, market research and payments information, stock levels, orders and invoices every single day. Data has become the lifeblood of the retail industry.
With the handling of this data comes the need to comply with data protection regulations. Retailers need to comply with regulations such PCI DSS as they securely process payment information, GDPR as consumers sign up to incentive schemes, and other commercial regulations such as Sarbanes-Oxley (SOX), all the while, remaining agile and responsive to customer demands.
Retailers need to be able to quickly spin up or down new trading partners and connections. They need to be able to integrate new product lines and information on their ingredients or components quickly and easily. Retailers need to be able to place orders for goods, receiving and sending data throughout the broader supply chain.
MFT makes each of these elements easier and more secure, helping to ensure regulatory compliance along the way. MFT, with its out-of-the-box connectivity, is the glue that connects the disparate systems within the supply chain, enabling data to flow up stream and down stream between retailers and suppliers, regardless of applications, protocols and platforms.
MFT's extensive connectivity makes it easy for new suppliers and customers to join the supply chain, allowing retailers to remain agile and respond to changes in demand as they occur. With MFT's in-built data security management, data can travel safely between organisations and within organisations, protected by keys and cyphers as it travels, removing the risk of interference with data.
With MFT's dashboards and reporting tools, retailers can spot where things are going wrong before failed transfers and breached SLAs cause large-scale complications.
In a retail industry that is so highly dependent on data, MFT ensures the healthy flow of the data lifeblood through the business and beyond.
Should a retailer choose to list a new line, MFT enables easy connectivity for data to flow between the retailer and the supplier. Data translation enables this data to be converted, extracted and manipulated to create data files, such as sharing essential ingredients critical for allergy lists or displaying information on offers and pricing within EPOS systems. MFT enables disparate systems to communicate, ordering new stocks, receiving orders and actioning them. Transfers can be seen, and failed transfers picked up to avoid unpleasant out-of-stock surprises.
And, with all the in-built security potential of MFT such as easier key management, secure data transfer and even encryption, retailers can sell this product to customers making electronic payments, without fearing failure to comply with PCI DSS.
Motor Manufacturer
A British motor manufacturer needed a platform to integrate with their legacy systems and securely move 50,000 data files a day from both inside and outside of the organisation. Following a consultation period, HANDD helped deploy an MFT solution to assist in reliably moving this vital information to keep their production line live, provide executives with detailed performance monitoring, and improve RoI across their entire MFT estate.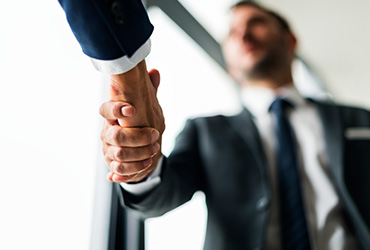 Global Accounting Firm
A global accounting organisation needed to supply a secure work area for customers to upload business-critical and confidential company information to be reviewed. HANDD assisted with the design/architecture and implementation of a global MFT system roll out which spanned three continents. The platform provided the only outward facing IP address and now forms the backbone of the client's business operations.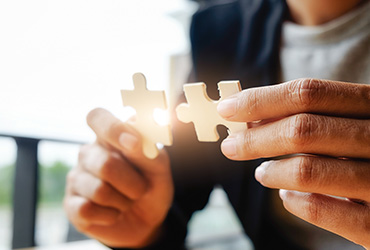 Financial Organisation
A financial organisation required a centrally managed, business-critical, secure file transfer solution that would eradicate their need to build in-house scripts for internal and external file transfers. The scripts had become extremely hard to manage and control. HANDD helped identify the best fit MFT solution for their requirements. Since then, the organisation has replaced all manual scripts with their chosen solution and are testing additional capabilities.
Download the 2023 MFT Cybersecurity Breach Report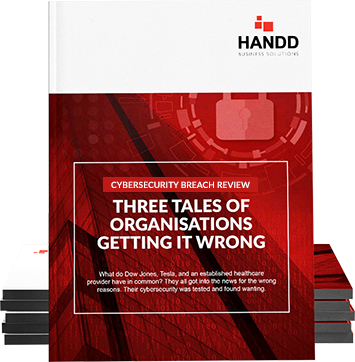 Please fill in the form and our staff will get in touch